Bairds Mainfreight School Newsletter A great place to learn. A fun place to be! "ANYTHING IS POSSIBLE" Thursday 24 February 2022 Kia Ora, Kia Orana, Malo e lelei, Talofa lava, Fakalofa lahi atu, Bula Vinaka, Greetings Dear Parents and Caregivers As you may have seen and heard, New Zealand is
Read More
Nau Mai Haere Mai Ki a
Bairds Mainfreight
Primary School
A great place to learn.
A fun place to be!
"ANYTHING IS POSSIBLE"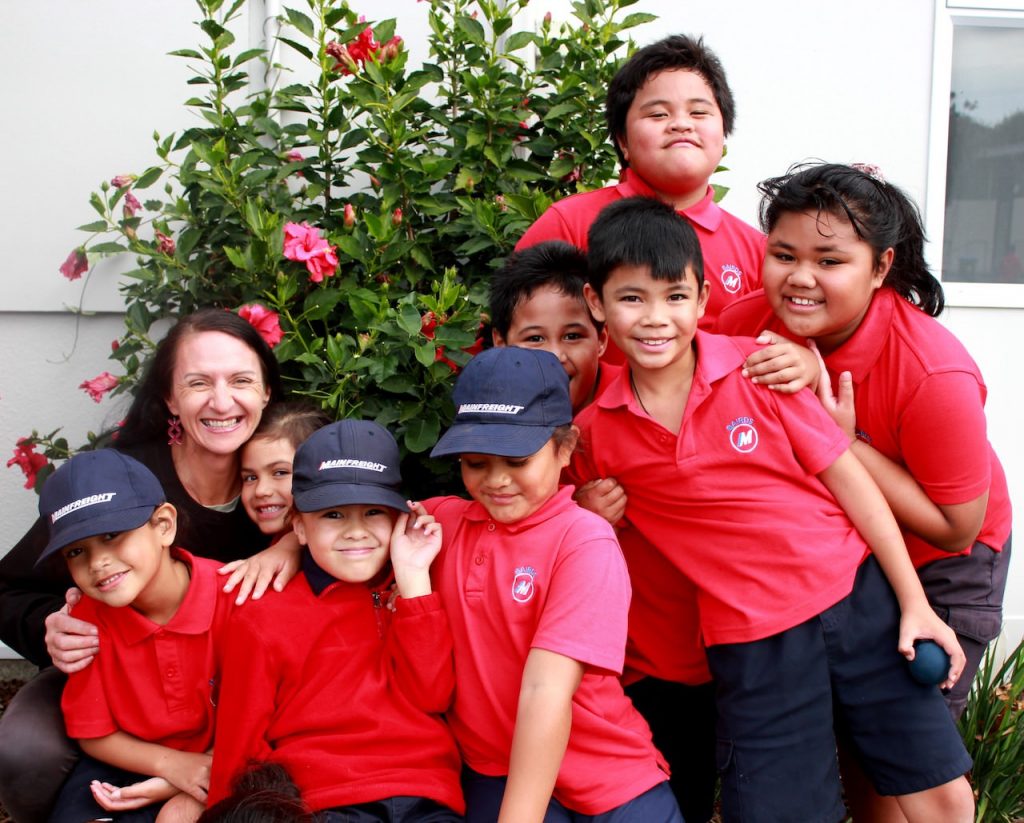 Tumuaki/Principal's Welcome
Nau Mai Haere Mai Ki a
Bairds Mainfreight Primary School
It is my pleasure to welcome you to Bairds Mainfreight Primary School. We have an incredible group of teachers and support staff who work hard to provide the very best teaching and learning opportunities for each and every child.

We also have a very supportive Board of Trustees and leadership team who are passionate about ensuring that our kura is the very best that it can be for everyone who is part of our BMPS whanau.

Our values:
Te Hiranga – Excellence
Whakaute – Respect
Ma Te Pono – Integrity
Hapori me te Whai Wahitanga – Community and Participation
Te Auahatanga me te Mahi Hou – Creativty and Innovation
are integral to who we are at BMPS. These values create a positive, inclusive and collaborative culture.

We value great relationships between home and school and believe that this partnership is imperative for the success of our tamariki. We are committed to working with you to ensure the best outcomes for your tamariki.

We look forward to welcoming you to Bairds Mainfreight Primary School.
Fee McAree
Tumuaki/Principal

Mā ngā huruhuru ka rere te manu.
Adorn the bird with feathers so it can fly.
Ko te kura o Bairds Mainfreight, e tū ana
Kei Ōtara mātou, e noho ana
Ko Te Puke ō Tara, te maunga kōhatu
Ko Tāmaki te awa, e rere ana
Ko Tara Te Irirangi te rangatira e!
Ko Ngāti Ōtara te iwi nei,
Ko Tāmaki Makaurau te hapori whānui,
Mai ngā hau e whā, haere mai kia kotahi ai.
Mā te mahi pai, ka ora ai te iwi,
Tātou whāia te iti kahurangi e!
Bairds Mainfreight is our school,
Ōtara is our home,
Ōtara is our ancient mountain,
Tāmaki is our river that runs through Otara,
Our chief is Tara Te Irirangi!
Ōtara is our community,
Auckland is our wider community,
People from all areas, come together and unite as one.
Through hard work the people and community will flourish,
Children pursue your dreams!

Bairds Mainfreight School Newsletter A great place to learn. A fun place to be! "ANYTHING IS POSSIBLE" August 2023 Kia Ora, Kia Orana, Malo e
Read More +
Friday, December 15
Term 4 finishes

1:30 pm

– 1:35 pm