A great place to learn. A fun place to be!
"ANYTHING IS POSSIBLE"
Kia Ora, Kia Orana, Malo e Lelei, Talofa Lava, Fakalofa Lahi Atu, Greetings
It was great to finally welcome our tamariki and their whanau today at our powhiri. Nga mihi to the parents and caregivers who were able to join us today. For those were not able to make it, we will pop a couple of photographs on FB later today.
This panui will focus on a few reminders for our parents and caregivers.
Stationery
All tamariki should now have their stationery. If you have still to purchase this for your child, please do this as soon as possible. If you need support buying stationery, please come and speak with us.
STATIONERY PRICES 2023
Kiwi Year 1 packs $14
Kiwi Year 2 packs $16
Tui Year 3 packs $28
Tui Year 4 packs $20
Kahu Year 5&6 packs $30
BMPS bank account number: 12-3044-0331980-00
Please reference your child's name and class
Parent/Kaiako Catch-Ups
We invite you to come and meet your child's teacher on Wednesday 1 March/ Thursday 2 March.
This will be a time to ask questions, get ideas for learning at home and to discuss your child's 2023 goals.
We ask that all parents and caregivers take the time to make an appointment to meet with your child/children's kaiako/teacher/s.
Please note that Miss Houghton in Tui 5 will not be meeting with whanau next week.
To make an appointment go to:
https://www.schoolinterviews.co.nz/code/akjmg
Or scan: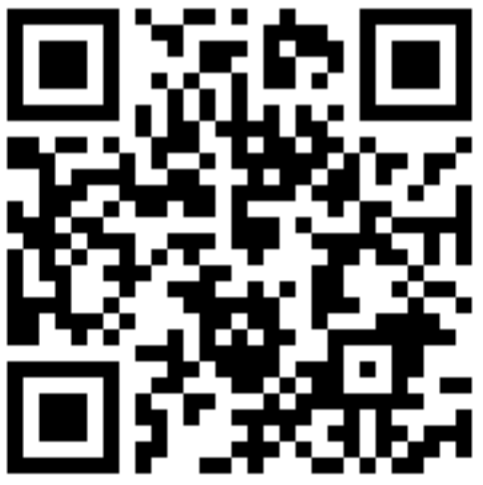 You will need to know the names of your child/children's teachers.
If you need help, please contact BMPS and we will help you to make an appointment.
Out of Zone Enrolments for Term 2
If you live out of zone and have a child who you would like to enrol at BMPS during term 2, please see the information in the document below. If you have any questions, please contact us.
BMPS Out-of-zone enrolment Term 2 2023
Healthy Eating/Celebrations
Many of our whanau like to celebrate their child/children's birthday by bringing a birthday cake for the child's class to share. We are very happy for this but ask that it is only a cake. Please do not send pizza, juice, goodie bags etc. Thank you for your support and understanding.
Kahu Camp
Thank you to the parents and caregivers who were able to join us at our camp hui. If you missed the meeting, here is what we covered:
Dates for 2023/Term One
Term One
Wednesday 1 March: Parent/Kaiako catch-ups (3-4:30pm)
Thursday 2 March: Parent/Kaiako catch-ups (3-5:30pm)
Thursday 2 March: Hooked on Cricket Tournament
Friday 17 March: Mainfreight Celebration-postponed
Thursday 23 March: Otara inter-school tag comp
Thursday 23 March: BOT Meeting
Thursday 30 March: Otara inter-school tag save day
Monday 3 April-5 April: Kahu to Lakewood Lodge
Thursday 6 April: last day of Sistema
Thursday 6 April: last day of term one 2023 BMPS finishes at 1:30pm
Term 1
Wednesday 1 February to Thursday 6 April
BMPS is closed:
Waitangi Day – Monday 6 February
Term 2
Monday 24 April to Friday 30 June (term begins on Wednesday 26 April)
BMPS is closed:
Teacher Only Day – Monday 24 April
Anzac Day – Tuesday 25 April
King's Birthday – Monday 5 June
Term 3
Monday 17 July to Friday 22 September
Term 4
Monday 9 October to Friday 15 December
BMPS is closed:
Labour Day – Monday 23 October
There is one other TOD to be added in for curriculum refresh